Retrospective 2020 and Projection 2021
13/01/2021 by Carmel Mc Donald
---
A word from our CEO, Philippe BLANCHART for this new year 2021
The beginning of the year often leads everyone to a certain form of introspection. It's time to pause and look back on the year that just passed. With these words, I wanted to share with you the Fit Retail report and our news.
What will we remember from 2020?
First of all points of views, we can say that this year has been extraordinary. It has imposed brutal changes in our working methods, our management and our perspective.
A year earlier, we were wondering how to meet the needs of our clients, attract new talents and develop our European presence. From March onwards, our concerns were focused on the health of our employees and safeguarding our business.
Accompanying our customers with the same quality of service, in these uncertain times and under high budgetary constraints, forced us to be extremely agile. This has not always been comfortable. The year 2020 has put us all to the test, globally, and has also brought us a lot. It has pushed us to the essential, to reaffirm our values of cohesion, openness, conviviality and expertise to build a new future.
Our DNA remains unchanged: to accompany the digitalization of ready-to-wear, luxury and retail brands. We want to consolidate this positioning without spreading ourselves. Our service offer, historically built on PLM implementation, has been enhanced with 3D expertise in 2019. This was a great success during the March lock down and is now being enhanced by partnerships with new editors and a global consulting approach.
We are strengthening our coaching, project management and support methodologies through a very active certification policy for our consultants to guarantee the quality of our services.
Based on our experience with major players in the Luxury, Ready-to-Wear and Retail sectors, we are building a new offer around information systems architecture backed by the forthcoming signature of a partnership with a major actor in the software sector. We hope to announce it very soon.
Finally, our ambition remains the same, to become a major European player in consulting for Luxury Fashion and Retail brands; our German team welcomes Stefan OPITZ as Manager at the beginning of this year. Stefan will be in charge in developing the Central European market.
On behalf of the entire Fit Retail team, I wish you all the best for 2021 and hope that it will be a year of learning, of joy and health.
Philippe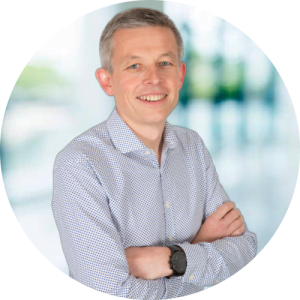 13/01/2021 by Carmel Mc Donald